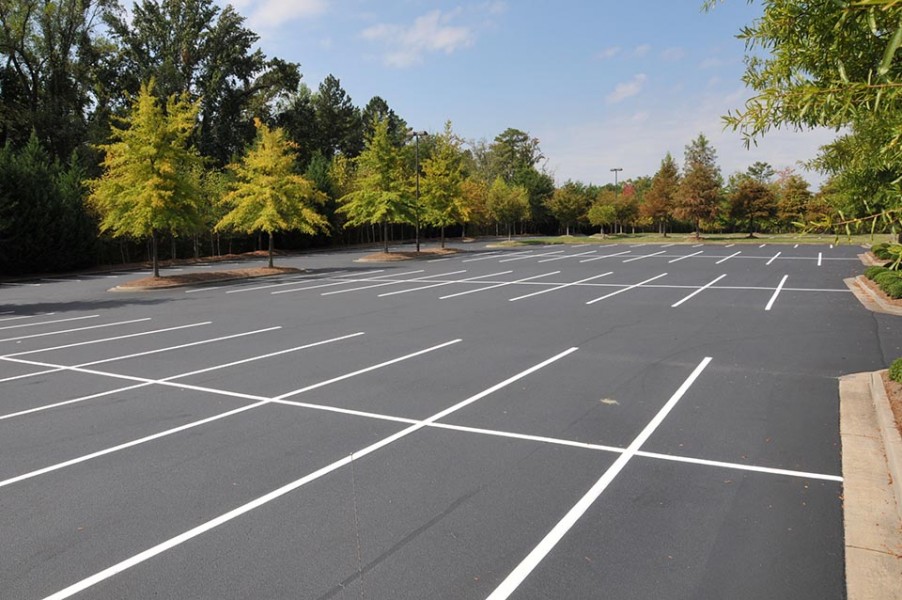 Maintain a Safe, Organized and Attractive Parking lot with Black Bear Sealcoat
Nothing makes your business stand out more than a newly striped parking lot. It's the first and last impression you leave with your prospect/customer and speaks volumes about the state of your business. A fresh looking parking lot with professional line striping gives the impression that you care about details, that your business is doing well, and that you value the safety of the patrons who visit.
Black Bear specializes in new parking lot layout and striping and re-striping on all sized commercial parking lots. From start to finish we have the expertise and experience to execute even the most challenging parking lot layouts. We are up-to-date in our knowledge of the latest state and local government regulations and offer free consultation to ensure you comply with all ADA (American Disability Act) Regulations.
Let's Get Started
Don't delay protecting your asphalt investment against the mother nature and the elements of time. Black Bear is the proven asphalt maintenance expert in your area. Give us a call or contact us for a FREE Quote on your project.