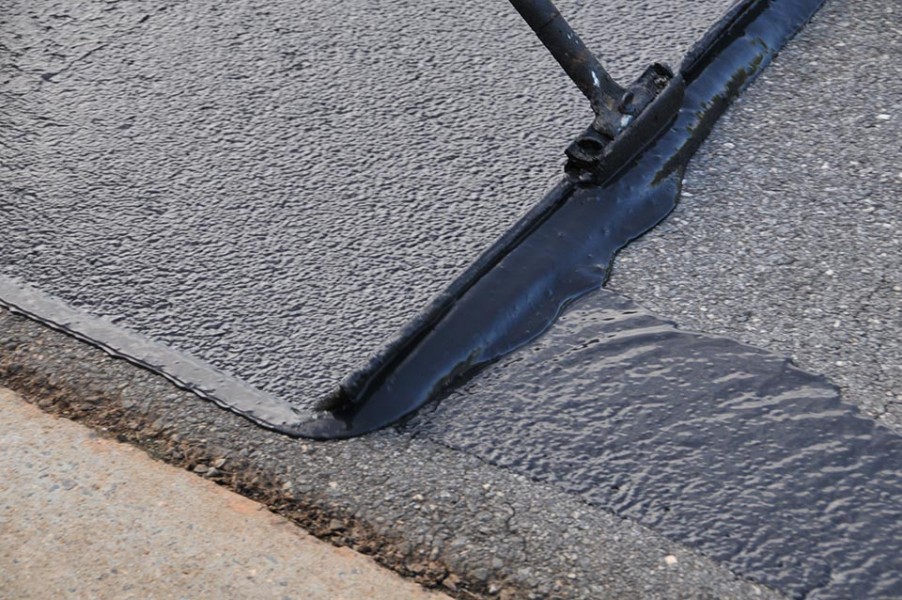 Protect and Beautify Your Residential Property with Black Bear Sealcoat
Protect your asphalt driveway from deterioration with a quality asphalt sealant. Regular maintenance and sealcoating is the key to keeping an attractive looking and structurally sound driveway. It's also the best and most cost efficient way to avoid unnecessary (and expensive)  repairs due to pavement failures.
Black Bear is the trusted driveway sealcoating expert for residential maintenance and repair, and our results are second-to-none.
Why Sealcoat my Driveway?
While it is often the main consideration for homeowners who want to keep a well maintained appearance, sealcoating is NOT just for beautification.  Professional driveway sealing not only makes your pavement look like new, it can actually double the life of your existing asphalt. By making the surface more resistant to deterioration from petroleum products and weather-related erosion, driveway sealing can extend the life of your driveway 10-15 years.
Let's Get Started
Don't delay protecting your asphalt investment against mother nature and the elements of time. Black Bear is the proven driveway sealcoating expert in your area. Give us a call or contact us for a FREE Job Quote on your project.